Ultimate guide – student housing Copenhagen
At Kbh-Kollegier.dk, we have collected over 34.000 student housing options in Copenhagen, consisting of residence halls/dormitories, studios, student apartments and student accommodations.
Finding student accommodation in Copenhagen can be difficult, since "university dorms" is not something the universities supply for their students.
You are in other words on your own as a student when it comes to finding accommodation. It can be difficult to know where, when and how to apply – for exchange students and national students alike.
With a membership to kbh-kollegier however, you will gain access to all our collected information on available housing and knowledge of the market, along with acces to our search tool and guides to finding accommodation.
We would like to share some good advice for when starting your search for student housing in Copenhagen:
1: Research is key
First, you need to find out which neighborhood that you would like to live in. There are a lot of housing opportunities for students all over Copenhagen, but the market needs transparency.
At Kbh-Kollegier we provide you with an overview of the different options available.
2: Put yourself on student housing waiting lists
Even though the waiting lists at the larger property management companies can be quite long, you should do yoursel a service and put your name on the waiting lists. When putting yourself on a student housing waiting list, you should take into consideration to the application criteria, for instance, criteria regarding the type of education you are enrolled in and which educational institution you are inrolled at. Even though the waiting lists are often long, the turnover is on-going since students will have to move out of (most) student accommodations as soon as they finish their education. 
3: Write a rental application letter
46 different student accommodations are accepting rental application letters. In our experience, the rental application letter is a great opportunity to influence your chances of finding student housing. A well-written motivated cover letter can get you far up the waiting list, or in some cases, get you an apartment or dorm in Copenhagen straight away.
4: Apply at private student residence halls and housing apartments
There are 69 private student residence halls and studenthousing apartments in Copenhagen. These might be of particular interest to you. Often, private student housing apartments make less use of marketing, are less known, and are managing the rental applications themselves. This means that they get significantly fewer rental applications. These are a good options for everyone who wants to rent a studio apartment in Copenhagen.
Often, the waiting time at these housing departments can come down to a few months if you tackle the application process successfully. In these cases, a rental application letter often plays an important role. As a member of Kbh-Kollegier.dk, you will get an overview of the private studenthousing departments in Copenhagen, and an overview of student housing departments accepting rental application letters.
Available student accommodations
and studio APARTMENTS in copenhagen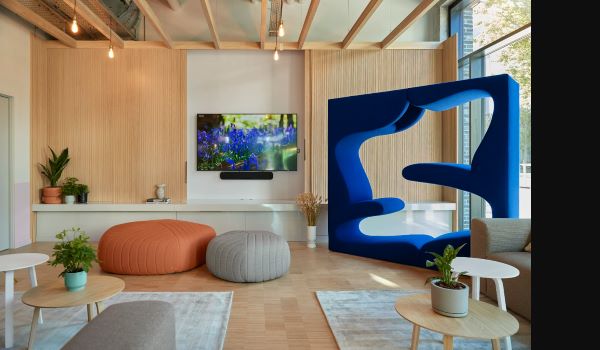 Sponsored post.
At Nido Bryggen, you will find student accommodations as you have never seen before. Modern and furnished studios with top-class facilities to fit the needs of any student, placed in one of Copenhagen's most popular districts. …
LÆS MERE »
VACANT HOUSING FOR STUDENTS
The Copenhagen market for student housing is characterized by a general shortage. However, in recent years, many new student housing units have been built, and even more, are on the way. This means that it will be easier to find dorms in Copenhagen. Often, it is easier to find accommodation at the newer student housing departments. These departments are often managing the applications themselves, and often provide information about vacant apartments or rooms, which in many cases can be booked directly on their website (without a waiting list). Many of those are prices above average, but might be a good solution for those with a limited possibilities, a solid economy or just in urgent need of a room to rent i Copenhagen.
The average rental period for the newer rooms or student apartments in Copenhagen are often shorter, and this is alleged because some have relatively high rent. Despite the high rent, the newer student residences are often a good temporary solution until a cheaper alternative can be found. However, it is possible to find very cheap student apartment, studios and dormitory, e.g. in Frederiksberg – for example you can stay for DKK 3,000/month in "Delehusene" – a new concept where students and refugees live side by side.
The many different student housing opportunities and concepts, and not least the number of students departments, make it difficult to find your way around the market and know where to look to find the right vacant student housing Copenhagen. At Kbh-Kollegier.dk, we, therefore, make sure to inform you whenever there is vacant studenthousing and are continuously updating the front page of Kbh-Kollegier.dk with vacant studenthousing opportunities. We do this to make it easier for you to find a accommodation or dorm in Copenhagen. We also collect all news about vacant student housing and application deadlines for both dormitories, hall of residences and studio apartments in Copenhagen here.
As a member, you also have the opportunity to filter the housing types on our website according to your needs. Here you can choose between housing criteria such as your own kitchenette, bathroom, as well as how many rooms you want and much more. In this way, you will only be presented with the housings that are relevant to you, so that you can find the right housing in Copenhagen.
Affordable dorms in copenhagen
Student housing copenhagen
Although especially many of the new student housings in Copenhagen have high monthly rent, there are still many cheap alternatives.
A new survey conducted by Kbh-Kollegier.dk in 2020, revealed that there are 11,622 studio flats with a maximum monthly rent of DKK 3,500.
The survey is based on a total of 22,841 student housings, divided between 230 housing departments. In the inner city of Copenhagen (Copenhagen K), for example, 10 student residence halls rent out dorm rooms for less than DKK 2,000 per month. These are, for example, Elers Kollegium, Borchs Kollegium and Valkendorf Kollegiet. The danish word for dorms is "Kollegium".
This is in stark contrast to Boligportalen's rent survey from 2019, which revealed that average rent for a room in Copenhagen is DKK 5,946 per month (Source: Boligportalen.dk). This suggests that it pays to rent a dorm room at a student residence hall or a student apartment, instead of renting a room from a private person. You can read more about our rent survey here (in Danish).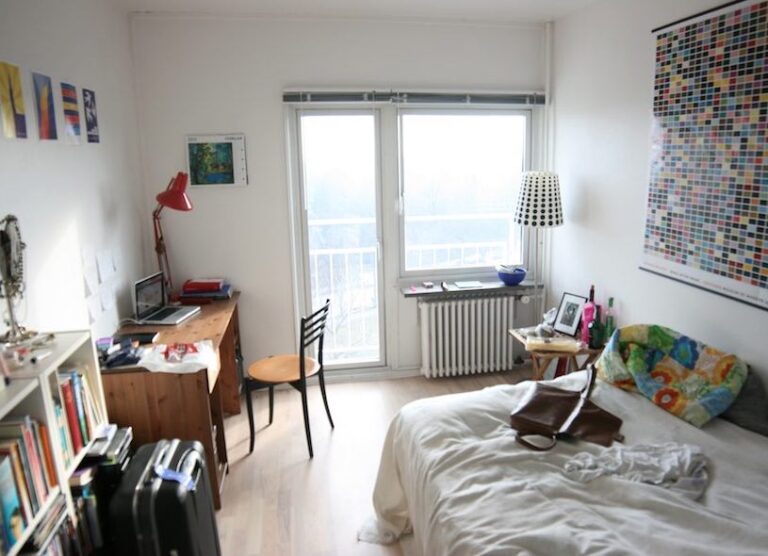 QUESTIONS AND ANSWERS ABOUT STUDENT HOUSING IN COPENHAGEN
When can I apply for student accommodation?
It differs between the housing department. At some housing departments, you can sign up at 15 and move in when you are 18 years old. At other housing departments, you can apply around 3-6 months before the expected start of your studies. It varies a lot, and therefore you must familiarize yourself with the application criteria of the individual housing departments.
How do I apply for student apartment in Copenhagen?
There are three ways to apply for student accommodation: 1) The traditional waiting list, where you will be one out of many! 2) Some dorms and studio accept rental application letters, where you have the opportunity to influence the allocation of rentals through your application. Many of these are a private halls of residence 3) There are also several housing departments in Copenhagen, which often have vacant rentals that you can book online.
How do I find student accommodation in Copenhagen?
It is a good idea to sign up for different student housing waiting lists – both at the larger property management companies and at the lesser-known ones, for instance, the private housing departments. In addition, spend some time preparing rental application letters for the housing departments accepting these.
How do I qualify for a student house?
Generally, you are eligible to apply for a student house in Copenhagen when you are already studying in Denmark (often required to be Copenhagen or surroundings), or shortly before the expected start of your studies in Denmark. You can often apply three months before expected start.
What is the definition of student accommodation in Denmark?
Student housing, dormitory, studio or a student accommodation is exclusively for students. Often it is for younger students with age limit of 30 years. 
What is the difference between youth housing and student house?
Traditional youth housing is for young people in a certain age group for example young professionals, while a student house is exclusively for young people in education. However, some youth housing units only accept students. You can find everything from a student apartment and dorm room to studio apartments in Copenhagen.
In Copenhagen, dormitories, or student residences, are typically based on a strong social community. These dorms are designed to provide students with a supportive and engaging living environment while they pursue their studies.
Can I get a dorm in Copenhagen as an apprentice?
Yes, there are many dorms in Copenhagen and student housing departments accepting apprentices. However, there may be requirements for a minimum number of weekly work/study hours, just as your income must often be of a SU-like nature. As a member of Kbh-Kollegier.dk you can choose "Apprentice" as education in our filtering system and find 166 housing departments that accept apprentices.
What does Copenhagen Kollegium means?
"Copenhagen Kollegium" is a term used in Denmark to refer to a specific type of student housing or dormitory. In Denmark, a "kollegium" is a residential community primarily designed for students.
What is a student house in Copenhagen?
A student house comes in many shapes such as a studio, studio apartment, dorm room, shared apartment etc. However new studenthousing in Copenhagen are often a unit comprising a great number of student apartments. The unit functions as a residence hall with common facilities, such as a cellar for bicycles, common rooms, and communal laundry. Therefore, it has gradually become a grey area when a home for students is called a studio, hall of residence, dormitory or a student apartment. It can be difficult to understand the difference, and in reality, it often does not make sense at all to refer to them as two different forms of housing. 
Most of the housings are usually built with their own toilet, bathroom, and kitchenette. Are you interested in finding student housing? Sign up today and get an overview of the market and choose your new dorm room or student apartment in Copenhagen. If you are looking at studio apartments in Copenhagen you might often find available studios here.
NEW STUDENTHOUSING OPTIONS FOR STUDENTS IN COPENHAGEN
The container homes at Refshaleøen have for a long time been among the most popular choices of student housing in Copenhagen. In 2020 this modular studenthousing department expanded with even more container homes at Vesterbro, and in september 2022 a whole new unit of container homes  open at Amager. So, if you are not just looking for student apartment in Copenhagen, but a cosy and very special home in green surroundings, this may be a good option for you.
CONTAINER HOUSING BY THE WATER IN CPH
Student apartment copenhagen
In 2017, the first 88 student apartments of a total of 2,500 planned modular apartments for students in Copenhagen opened. This housing department is called CPH Village, and all the construction projects are based on social, economic, and environmental sustainability. The first modular homes were built in containers by the water on Refshaleøen and house 164 students. Already in the autumn of 2020, the next modular homes built in wood, opened in a green area at Vesterbro, housing 184 students. In 2021, another village of modular homes is expected to open at Amagerbro.
Container homes for students on Refshaleøen

The student apartments on Refshaleøen come with a private kitchen, while the bathroom must be shared with one other person. The container apartments are located next to the water together with several houseboats, and therefore several apartments have a view of iconic buildings such as The Royal Danish Opera, The Esplanade, and the Marble Church by Amalienborg (see the picture below). Reffen – Copenhagen Street food (the former Papirøen) is also close by.
The rent for a home in the container village is approximately DKK 4,400 for 20 square meters, incl. utilities. It is possible to apply for housing benefits.
Application rules
To be eligible to apply for housing in the container village, you must meet certain conditions. You must have one year left of your studies in Denmark. In addition, you must be admitted to a SU-approved education, an education program for students with special needs, or a Production School.
When selecting new residents, the housing departments strive for diversity and community. Therefore, new residents are, among others, selected based on their background, their interests, and their motivation for contributing to the community. You need to consider this when writing your application.
We link to a page separate from kbh-kollegier.dk. At kbh-kollegier.dk we share information about available residences and booking deadlines collected online. We do this to give you the best overview of student housing Copenhagen and save you time. We link you to the application page, where you will find more information.
Prøv 3 dage for kun 42 kr.
*Fornyes automatisk hver 14 dag af 139 kr.Du kan til enhver tid afmelde dit medlemsskab.
*Fornyes automatisk hver 14 dag af 134 kr.Du kan til enhver tid afmelde dit medlemsskab.
*Fornyes hver 4. uge til 179 kr.Du kan til enhver tid afmelde dit medlemsskab.